What You Need to Know About Serving Eviction Notices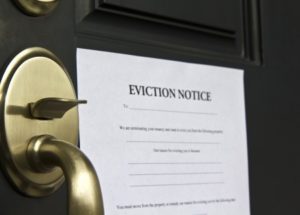 If you are a landlord with only one or two properties and are new to the process, going through an eviction can be confusing. Every eviction starts with a notice of eviction to the tenant. If they do not comply, you have to follow up with filing with the courts and serving them with eviction papers. Here are the things you need to know to make sure you are operating within the law.
Eviction Notices
There are two types of eviction notices that you can submit in Florida. You can submit a 3-day eviction notice for failure to pay rent. You can also serve a 7-day eviction notice for failure to comply with the terms of the lease, such as having unauthorized persons or pets on premises. This initial eviction notice does not have to be filed with the courts, but it does need to be presented to the tenant.
You can serve the eviction notice to the tenant directly, leave it with another adult on the premises, or affix it to the door. The method of service must be noted. While you do not necessarily need a private process server for this initial eviction notice, it is a good idea to hire one. If the tenant tries to say later that they never received the notice, it is important to have a third-party certification that it was served.
Eviction Papers
If the tenant doesn't comply with the eviction notice, you then have to file a complaint with the courts to try to get them removed from the property. These filed eviction papers also have to be served to the tenant. These papers must be served directly to the individual on the lease. A private process server in Sarasota can handle the service for you effectively. Proper service is required so the tenant has a chance to submit an answer for a court hearing.
If you are a landlord and need help with the eviction process, a professional and experienced process server in Sarasota can help. Contact us today for more information.