How a Process Server Does Their Job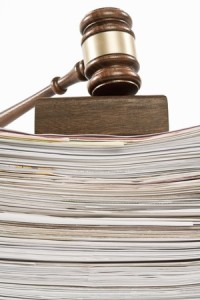 If you have ever had a court case requiring service, you may find yourself wondering how a process server gets the job done. Lawsuits, evictions, divorces, child custody cases, and other types of court cases require that the responding party be served with notice of the proceedings. It is helpful to understand how a process server does their job when looking for a private process server for your case.
Finding the Individual
When you hire a private process server, they will ask you about the individual to be served. Any information you can provide to the process server, such as place of residence or employment, can be helpful. If you know exactly when and where the individual can be found, this can make service very fast. However, you may not always know when and where someone can be found.
The first job of a process server in that case is to find the individual. A good process server has many tools at their disposal to track down people that need to be served. They may use a skip trace, online tools, or social media to find the individual.
Accurate Service
Once an individual is found, they must be served accurately. Florida has laws and rules about how papers are served. In some cases, papers can be left with any adult in the home or office. For other cases, such as divorce, papers must be delivered only to the person listed on the papers. There are also rules about whether or not they have to sign for delivery, what identification they have to provide to prove their identity, and how the process server validates service. This can all vary depending on the type of case and documents.
If you are going through a court case and need papers served in Sarasota, contact us today to get started. Our process servers are experienced and dedicated, and can get your papers delivered quickly and accurately.