Process Server Ethics: What to Watch For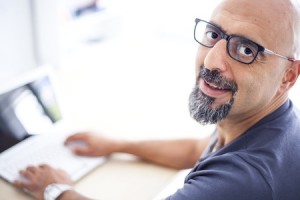 While there are qualifications for all Florida private process servers, registration does not necessarily mean that the process server is ethical. Some unscrupulous individuals register to be process servers and fail to do the job properly, causing delays or dismissal of legal matters. These things are often not caught right away. So just because a process server is on the list, it doesn't mean that they are the right one to use.
It is important that your process server uses ethical means to get papers served accurately and within the limits of the law. If you are ever unsure of whether or not a process server is being ethical, here are some warning signs.
Gutter Serves
Gutter serves occur when the process server throws away the papers instead of serving them, but claims that the papers were served. If the individual can prove that the papers were not served, the process server can be in quite a bit of trouble. More importantly to you, your case could be delayed or dismissed for improper service.
Client Notification
You should be kept updated as to the status of your legal papers. If the individual has moved, changed employers, or has otherwise become difficult to find, you should be notified of that fact, as well as how the process server plans to proceed to find the individual.
Hidden Fees
Some process servers have hidden fees that they don't tell you about until you receive their bill. Extra charges could be for things such as mileage, notaries, express service, or stakeout time. There are also some process servers who will take payment for expedited service, but put the papers in the normal queue. 
If you have noticed these or other hints that your process server is unethical, you should look for someone else to take over your papers. Contact us today for more information or to get started.