Is it Better to Use a Process Server or Local Sheriff?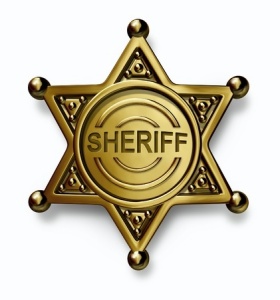 It's a question we get all the time: Why not just use the local sheriff's department to serve process? While it is true that sheriff deputies are allowed to serve process, it's not always in your best interest to use them over a private process server. Private process servers are a better choice in many cases because they:
Ensure service of process is legally compliant.
Errors in service of process can have huge ramifications for your case. The defendant may even be able to ask for dismissal if there is no proof of service. In some cases, the defendant may even have grounds for dismissal of the entire case. The delays caused by process service errors are costly and time-consuming for all parties. The process servers here at Accurate Serve in Sarasota are certified by Florida's 12th Judicial Circuit to serve process in Sarasota, Desoto, and Manatee counties. Prospective servers must demonstrate extensive knowledge of Florida's process server laws to obtain this certification. Annual recertification is also required.
Serve process faster.
At Accurate Serve, our process servers are trained to gather information, locate the target, and serve process as efficiently as possible. Time is money, and that is especially true in the legal industry. Adding extra time and expenses to a case because a defendant couldn't be located will not make your client happy. The process servers at Accurate Serve have the time, expertise, and resources needed to find anyone, anywhere.
Free up valuable police time.
It's no secret that our nation's law enforcement officers already have too much on their plate. Dealing with everything from homicides to robberies to small misdemeanors, there is always enough going on to keep our police force here in Sarasota County busy. Using a private process server, like Accurate Serve, allows law enforcement to focus on more pressing issues.
There are times when using a private process server may not be ideal. For example, if a defendant is incarcerated, you will likely have to use a sheriff to serve process. However for the majority of documents that require service, private process servers provide fast, traceable, and legally-compliant service for your case. Our process servers here at Accurate Serve are the best in the business! If your firm needs process served in Sarasota or surrounding areas, call us at (941) 586-7897 today to see how we can help.